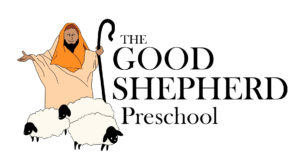 As an educational ministry of Highway Assembly of God, The Good Shepherd Preschool is dedicated to providing a strong academic program that integrates Christian character and biblical truths into every area. Our purpose is to train children to be academically equipped for kindergarten, to be spiritually prepared for Christian service, and to develop a lifelong Christian worldview.
The Good Shepherd Preschool promotes the development of the total child. Our staff of well-trained teachers and classroom assistants creates an environment to stimulate learning, permit social interaction, and develop a feeling of security and self-confidence in a play-based atmosphere.
Our Philosophy
We have designed a half-day program that begins with low student-teacher ratios in all of our classrooms. Classroom experiences are enriched by music and physical education programs, arts and crafts, educational learning centers, dramatic play, creative play, socialization, field trips, story times, free play indoors and outdoors, and numerous extra-curricular activities based upon Christian principles.
Every student will gain phonic and early reading skills, introductory mathematics and science skills, as well as handwriting and fine motor enhancement. Special preschool activities include:
Chapel Lessons monthly in the sanctuary
Mothers' Night in the fall
Thanksgiving Feast in November
Christmas Program in December
Fathers' Night in the spring
Family Picnic in May
End-of-Year Program & Graduation Ceremony in May
Field Trips (fire department, pumpkin patch, and others)
The Good Shepherd Preschool has met all requirements by the Commonwealth of Virginia for religiously exempt child day centers. The Good Shepherd Preschool is operated under the guidance of a Board of Directors, is financially non-profit and self-sufficient. Our tuition rates are competitive and discounts are available for siblings.
What We Offer
We offer both three-day-a-week and five-day-a-week programs for both 3-year-old and 4-year-old children. All classes meet from 8:30 a.m. to 12 noon and are supervised by experienced lead teachers assisted by classroom aides.
We also offer before school care from 6 a.m. to 9 a.m., extended care from 12 noon to 3 p.m., and after-school care from 3 p.m. to 6 p.m.
For more information, visit the preschool's website at gspreschool.highwayag.org.