Revival with Dan Parker
March 31 @ 10:00 am

-

April 3 @ 7:00 pm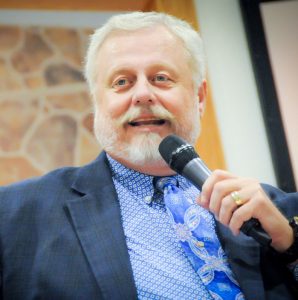 Dan Parker is an ordained Assemblies of God Evangelist. He travels extensively sharing the message of God's Word and experiencing the power and outpouring of the Holy Spirit. "Our passion is to see the Church actively demonstrating the love of God through the character of Jesus Christ and the power of the indwelling Holy Spirit. We want to see every member of the body of Christ actively walking in the love of God and the power of the Holy Spirit."
From the time God called him as a young man in Tennessee, God imparted to him a compassionate love for evangelism.
Evangelist Dan & Sharon Parker trained at Southwestern Assemblies of God University in Waxahachie, Texas where they met and fell in love. Reverend Dan is an ordained Assemblies of God minister.
For more than 34 years he and his wife, Sharon, have pastored churches. One of those pastorates grew from a modest 150 members to well over 500. Along with pastoring for 17 years Dan and Sharon have been full time evangelist for nearly 18 years.
Dan travels nation-wide holding revivals, camp meetings, crusades, and conferences. His wife, Sharon, has an anointed music ministry and has recorded 8 times in the studio.
They have seen thousands of people born again and baptized in the Holy Ghost in almost 35 years of ministry together. The Lord has healed hundreds of people of diseases, blind eyes, cancer, and various illnesses in their services.
The Parkers pray weekly for signs, wonders, healing, miracles, and deliverance in their revival services.
Learn more about Dan Parker Ministries at the National Evangelist Office of the Assemblies of God.