Sharing Jesus Christ and Serving Others
Weekly Services & Ministry Schedule
Sunday School                Sundays 9:30 a.m.
Morning Worship           Sundays 10:45 a.m.
Youth Meeting                Sundays 6 p.m.
Family Night                    Wednesdays 7 p.m.
     Adult Bible Study, Royal  Rangers, Girls Ministry
Prayer Meeting               Thursdays 10 a.m.
Adult Choir Practice       Thursdays 7 p.m.
Power Source Kids (1st Grade-6th Grade) will be starting a new series on Sunday, Sept. 8, called "Faith Case - Investigating the Truth." The goal of Faith Case is to help understand what we believe and why we believe it. In a culture when beliefs are as varied as the...
Upcoming Events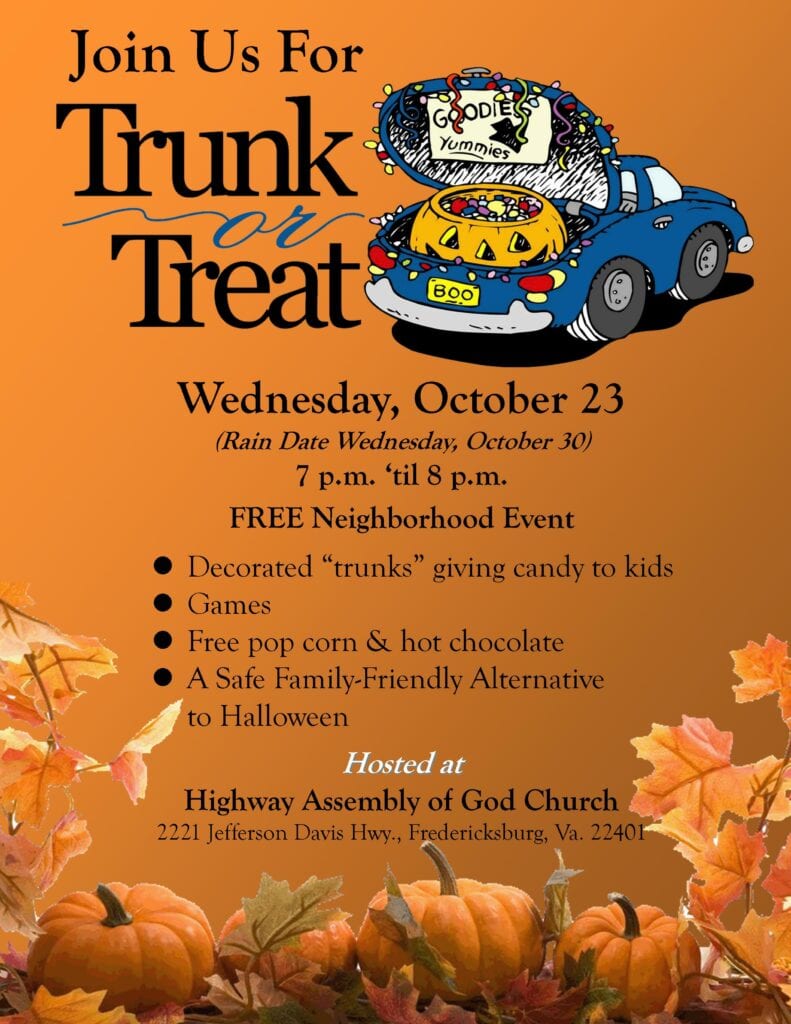 Upcoming Events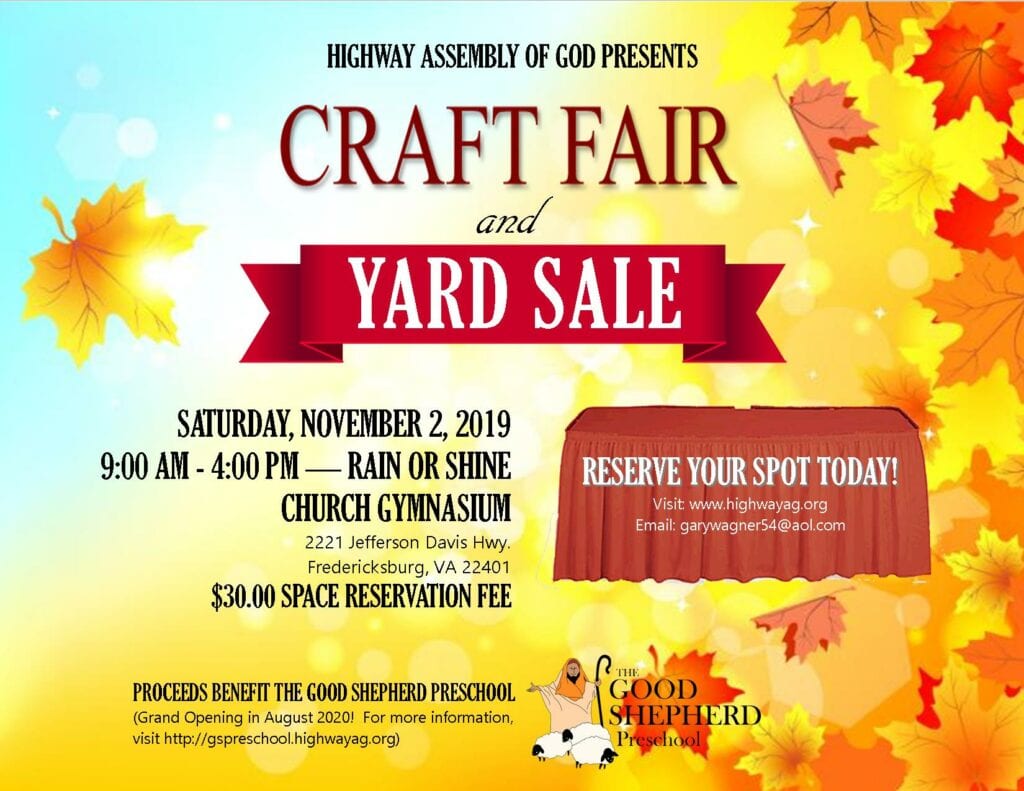 Calling All Crafters!
You are invited to exhibit at our Craft Fair & Yard Sale on Saturday, November 2, 2019, at Highway Assembly of God at 2221 Jefferson Davis Hwy., Fredericksburg, Virginia 22401. The event hours are from 9 a.m. to 4 p.m. with set-up starting at 7 a.m. on Saturday. We are accepting applications for original handmade arts and crafts done by you or your family.
FEE:  $30 donation per space and one $20 item to be donated as a door prize (Table and chairs included with space fee while supplies last). Electricity $10 extra fee (limited availability). Vendors keep all sales income.
Paid registrations are accepted on a first-come-first-served basis. The deadline for paid registration is due no later than October 28th to reserve space.  Make checks or money orders payable to Highway Assembly of God. Door prize donation is due before the start of the event on Saturday, November 2nd. Mail registration with payment to:  Highway Craft Fair & Yard Sale, c/o Gary Wagner, 3905 Swanson Ct., Fredericksburg, VA 22408.
Download the crafter registration form here.