Sharing Jesus Christ and Serving Others
Weekly Services & Ministry Schedule
Sunday School                Sundays 9:30 a.m.
Morning Worship           Sundays 10:45 a.m.
Youth Meeting                Sundays 6 p.m.
Family Night                    Wednesdays 7 p.m.
     Adult Bible Study, Royal  Rangers, Girls Ministry
Prayer Meeting               Thursdays 10 a.m.
Adult Choir Practice       Thursdays 7 p.m.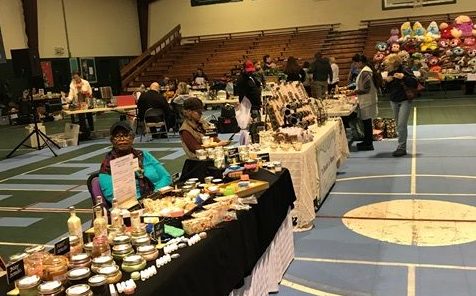 The Craft Fair and Yard Sale recently hosted by Highway Assembly of God raised over $1,200 in support of The Good Shepherd Preschool. Professional crafters from Fredericksburg, Richmond and as far away as North Carolina participated in the day-long event on Saturday,...
Upcoming Events
Trunk or Treat 
Wednesday, Oct 24, 2018
7 p.m. to 8:30 p.m.
Saturday, Nov. 3, 2018
9 a.m. to 4 p.m.